(With apologies to Zed.)
A few of the talks at GoGaRuCo were crowdsourced – anyone who wanted to talk about anything put their title and description up on Uservoice. Folks who registered got 10 votes each, and the top vote-getting talks were accepted and scheduled.
Out of this came "CouchDB: Perform Like a Pr0n Star" from Matt Aimonetti.
I voted for it, actually, because CouchDB is one of those things that's the new hotness and I haven't had a chance to play with it, and besides, he wouldn't actually put porn in the slides. Right?

…..
Well, once he figured out that it was a problem, he'd acknowledge the error and we could move on. Right?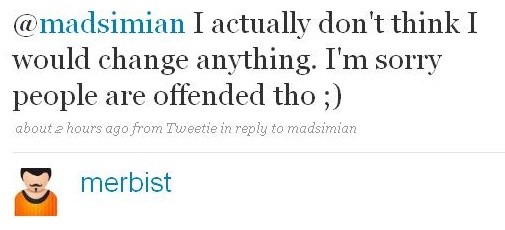 …..
Well, surely the fearless leader of Rails wouldn't actually condone it.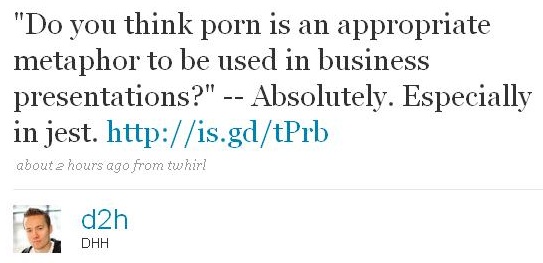 Hey, I've got a crazy idea, let's make sure everyone puts porn in their slides at Railsconf!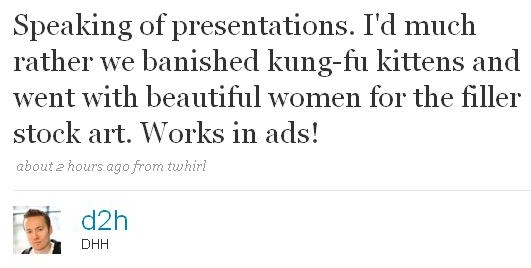 Hey. That was a joke. A JOKE!